New Jersey RISE Coaching Team
---
High School 2024 Team U17
Ali Napolitano – Coach 2024
---
High School 2025 Team U16
Glenn Jansen – Coach 2025 Team- National
Coach Glenn Jansen is in his third season as the Head Girls Basketball Coach at Donovan Catholic. In his first two seasons at his alma mater the Griffins posted back to back 21 win seasons and were co-divisional champs in 2017-2018. Previously he was the Head Girls Coach at Colts Neck High School for four seasons highlighted by the 2014 Central Jersey Group IV State Sectional Title. He spent the first ten years of  his coaching career as a boys assistant to Lou Piccola at Colts Neck.
Chris Conroy – Coach 2025 Team- Regional
---
High School – 2026 Team U15
Ellen Masonius – Coach 2026 Team  https://newjerseyrise.com/director/
Rick Leeman- Coach 2026 Team
8th Grade – 2026 Teams
John Baffa
– Coach 
6th Grade – 2029 Team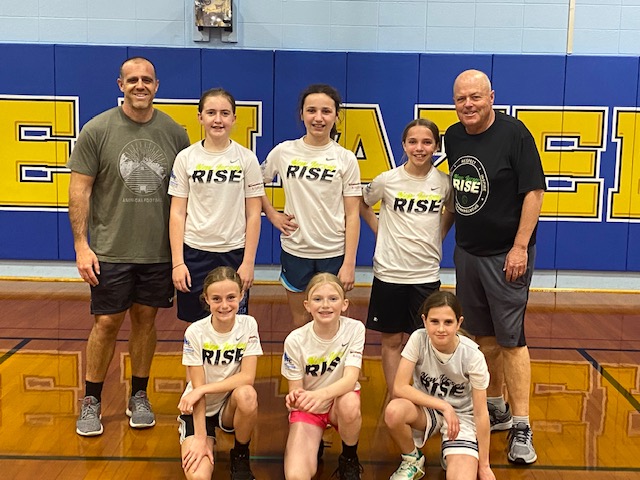 Rich Wortman
– Coach 
5th Grade – 2030 Team
Jen Greene-

Jenny is a middle school teacher in the Carteret School District. She is currently the Head Coach at Carteret Middle School and the Assistant Coach at Carteret High School. Jenny has been coaching travel basketball for 9 years, and she has been a New Jersey Belles coach since 2015. She believes in putting a major emphasis on fundamental skills, teamwork, and fun! 
3rd/4th Grade Developmental Team
Jen Greene
– 
Trainer/Skill Development
Bob Greene – New Jersey RISE Director of Skill Development
From 1992-1999, Coach Bob served as the Head Coach at St. Peter's New Brunswick Boys Varsity Basketball team.  While there, his team won over 160 games in 8 years, and in 1995, they won the Parochial B South State Championship. During his time coaching boys, he had 16 Division 1 and 2 players. In addition to helping his players continue their basketball careers, one of his players was a 1st round NBA draft pick.
Since his time at St. Peter's, Coach Bob has been training girls. He has been working with the program since 2012. During this time, he has helped develop 30 Division 1 scholarship players, all of whom had the desire to be great and the willingness to be coached!