New Jersey Belles Philosophy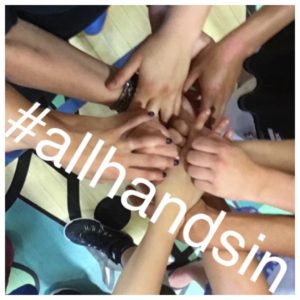 The NJ Rise Philosophy ~ Our goal is to empower young girls to be stronger and more confident to reach individual and team goals.  Our mission develops self confidence thru goal setting and attaining those goals on the court.
The NJ Rise Philosophy, in terms of basketball, is that each girl will get very good fundamental instruction.  Our focus is that each player respect themselves and their teammates.  The girls will learn life lessons that come into play in a team atmosphere.  They will improve and have a better understanding of how to play the game of basketball. They will also learn the value of an extra pass for a teammate to score, which in turn upgrades the passing player's value on the court. ​Our objective is to have players placed in an environment for growth and success.
This program  is for serious basketball players who want to improve their basketball education on a daily basis. These players have the desire to play and have an impact straight into High School as well as to play at the College Level.
~Ellen Masonius, Director of New Jersey Rise